Running a small business is hard. What's important to you is important to us. The personal touch is a big deal. Expertise is a big deal. Responsiveness is a big deal. Accuracy is a big deal. Trust and reliability are a must. Administrivia partners with you to fix what's not working – driving greater efficiencies by managing the day-to-day business-critical accounting activities – activities essential to managing a successful enterprise.
Highly Personalized Service
The Administrivia approach is to deliver highly personalized, expert, accounting services, partnering to assess, recommend and implement cost-efficient, simplified, problem-solving solutions.
Meet Administrivia's Founder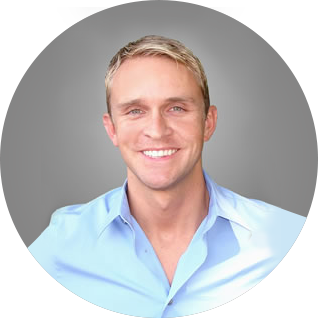 Adam Rimes
CEO, Founder, CPA When Adam isn't certifying the numbers for groups wanting to break the Guinness World Records, he's running Administrivia and Midtown Technology Partners. After working more than a decade as a certified public accountant for KPMG LLP and Turner, Adam realized most of his clients struggled to manage their people, finances and technology.
Adam founded Administrivia on the belief that small businesses need creative, connected, simplified accounting and IT solutions to be competitive. With his vast experience in auditing and business advisement, Adam is a driving force for establishing and accelerating process foundations that enable small businesses to cost-effectively improve their performance and profitability. Under Adam's leadership, Administrivia has grown to serving hundreds of small business clients, who have successfully adopted improved accounting and IT methodologies. To better run their businesses, clients get the counsel and financial services needed to best meet their long-term objectives. The only thing Adam loves more than winning, is helping Administrivia clients win. When Adam isn't working, which isn't often, he's either off for long runs or off for even longer bike rides. Fiercely loyal and active in the local community, Adam sits on several Atlanta boards and is involved in many nonprofit organizations.
In January of 2018, Adam is transforming the technology arm of Administrivia into it's own legal entity: Midtown Technology Partners.